Zenyatta's Orb of Destruction
by Daniel_W
Feb 21, 2017
Contents
Tags
License
Give a Shout Out
If you print this Thing and display it in public proudly give attribution by printing and displaying this tag.
Print Thing Tag
Summary
Experience Tranquility!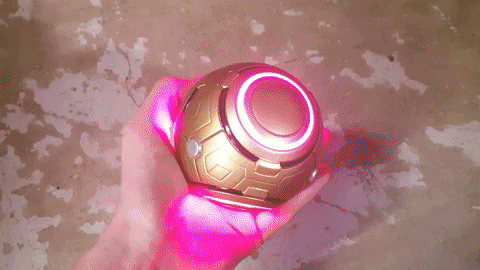 Instructions
Printing
Print 4 of the Cap and Diffuser parts.
Print 3 of the Button_B parts
I printed most of the pieces with supports (with the exception of the buttons and diffuser).
Electronics
Programming