Hey! This thing is still a Work in Progress. Files, instructions, and other stuff might change!
Decora 8 button wall switch
by dbemowsk
Feb 25, 2017
Contents
Tags
Remixed From
License
Give a Shout Out
If you print this Thing and display it in public proudly give attribution by printing and displaying this tag.
Print Thing Tag
Summary
This is a remix of the Decora Blank by Corona688
This is a design for a decora style 8 button on/off switch with indicator LEDs for each row of buttons. This is a project I have been working on for a MySensors switch controller. Other information as well as the prototpe of this (prior to the 3D printed version) can be seen at:
https://forum.mysensors.org/topic/4317/us-decora-style-wall-switch/
The switch plate is designed to mount a 3cm x 7cm prototype or other circuit board similar to this: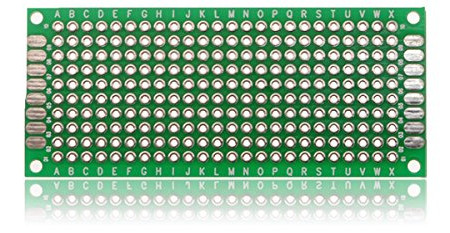 https://console5.com/store/perforated-board-3cm-x-7cm.html
The circuit board is mounted using 2mm x 5mm self tapping screws. The switches used are 6mm x 6mm tactile switches with a switch height of 4.3mm to 5mm:
http://www.robotshop.com/en/sfe-mini-push-button-switch.html?gclid=CJyh2_fEq9ICFQEIaQodYO0LcA
The indicator LED holes are designed to hold any standard 3mm LED, though the hole size can be increased to fit larger LEDs if desired.
In a later version of this I may use transparent plastic buttons with the LEDS behind them to illuminate the buttons instead of having the side LED indicator.
See my other switches I posted to get more information on the creation of these switches. You can also check out my blog post on my website that talks about how I created these. https://dan.bemowski.info/2017/06/11/my-start-into-open-source-hardware/
How I Designed This
More about me