RetroFlag NESPi Embedded NFC Tray
by mafe72
Feb 3, 2018
Contents
Tags
License
Give a Shout Out
If you print this Thing and display it in public proudly give attribution by printing and displaying this tag.
Print Thing Tag
Summary
This are the parts to modify the RetroFlag NESPi case and add a cartridge slot with a functional embedded NFC tray.
The tray included in this project, is a modified version of kiddingme's embedded NFC tray published Apr 9, 2017, his original design can be found here: https://www.thingiverse.com/thing:2238242.
The NFC cartridge in the project is a slim down version of the "Cartridge mod requires no glue" published Jan 31, 2017 by kiddingme, you can find more information about this project at: https://www.thingiverse.com/thing:2073686.
The NFC tag I use for the cartridges are the MIFARE Classic 1K, you can get this from Amazon in packages of 50pcs, this is the link: http://amzn.to/2FfgYru.
Preparation
Before you can use this cartridge slot, your RetroFlag case needs to be modified, follow the instructions on this video by Evan Wright to prepare your case.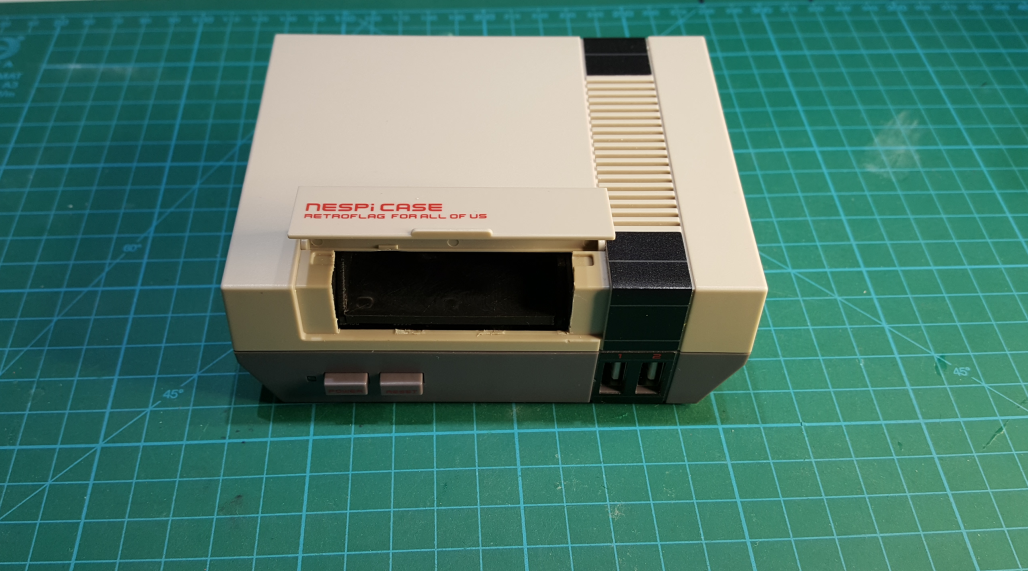 Required Hardware
Once you have modified your RetroFalag case you can order an electronic kit to upgrade the functionality of your NESPi console from: https://mini-mods.com/product/retroflag-pi-control-v1.
The NFC reader is use for the Embedded NFC Tray is the: NXP PN532 NFC RFID Module, the link for this product is: https://mini-mods.com/product/nfc-rfid-tag-reader/.
Additionally you will need a Brabantia stile clip for the bottom piece of the case, you can buy this from Amazon.
Installation and Configuration
A full procedure on the installtion and configuration of the Retroflag Pi Control board can be found at: https://mini-mods.com/2018/02/26/setup-retroflag-pi-control-v1-board/ Setup your Retroflag Pi Control v1 Board.
Features
Soft-shutdown
Custom reset button functionality such as restart game and write game info to NFC tag
Fan and temperature control
Control LED to display various status details
Reverse Polarity Protection
Print Settings
Printer Brand:
Printer:
Rafts:
Supports:
Resolution:
Infill: