Lost PLA casting Tree - a casting base and sprue system
by VegOilGuy
Feb 25, 2019
Tags
License
Give a Shout Out
If you print this Thing and display it in public proudly give attribution by printing and displaying this tag.
Print Thing Tag
Thing Statistics
982 Views
274 Downloads
Summary
To most Thingyiverse users this will mean nothing, but to some who follow my YouTube Channel, this is the Casting Tree that I demonstrate in the video - shown below.
It fits perfectly on a steel flask that has a outer diameter of 102mm and is no greater than 150mm tall. If you're in the UK and want to buy one, drop me a line on YouTube or via my website and I'll tell you which online store sells them.
I've also included the branches / sprues. These are very small cylinders, 3mm in diameter. I found they printed okay, but slow printing is better and clean up with sandpaper is needed to a good fitting.
JUST ONE STIPULATION... if you feature this in a YouTube video, please name me as the Creator and provide a Link to this file.
Further updates with IMPROVEMENTS will be coming soon. Details below...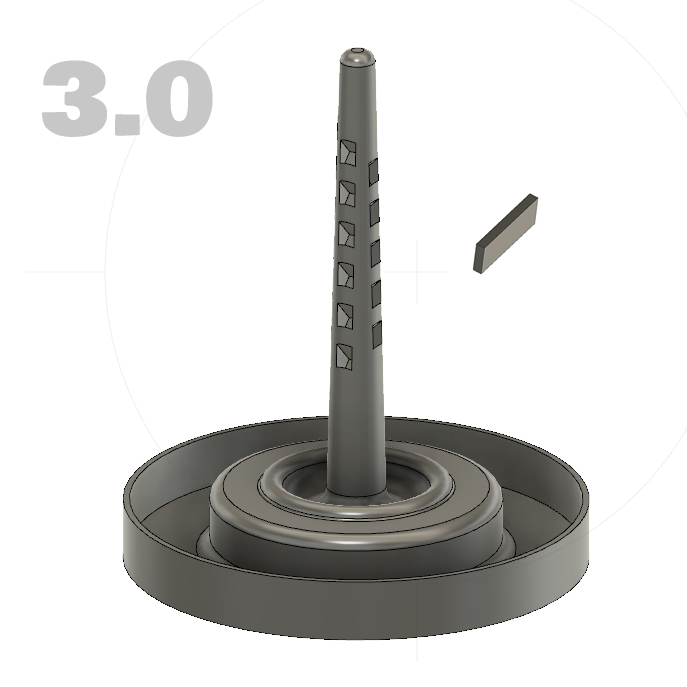 Print Settings
Rafts:
Supports:
Infill:
Notes:
I used a standard PLA+ on 215C/ 60C with a 10% infill. You could add more infill if you like but when it comes to lost PLA, I think less is more.
Lost PLA Casting
This is the video that features this Casting Tree set up. If you've never heard of Lost PLA or if you want to see how the Casting Tree works, have a look.
Improvements and Updates
It's not my intention to release another version on Thingiverse until I'm happy I've got it right, but a couple of my Patreon patrons have already reached out and requested these files. As I've said that Tier 2 and above patrons have access to files not available elsewhere, I've kept my promise. So if you'd like to access experimental (IMPROVED) sprue bases and would like to become a patron, please head over to https://www.patreon.com/vegoilguy.