Contents
Tags
License
Give a Shout Out
If you print this Thing and display it in public proudly give attribution by printing and displaying this tag.
Print Thing Tag
Summary
This thread clamp is fully 3d printable with no supports, glue, or cleanup.
Check out the videos for assembly instructions and a clamping demo.
All parts of this clamp can be printed with standard settings, but if you want it stronger, print the knob.stl at 100% infill. Also make sure to apply wax to the threads for smoother turning.
See it in action:
https://youtu.be/3ssV4AMFfRw
Assembly Video:
https://youtu.be/ekK4VG1ugyU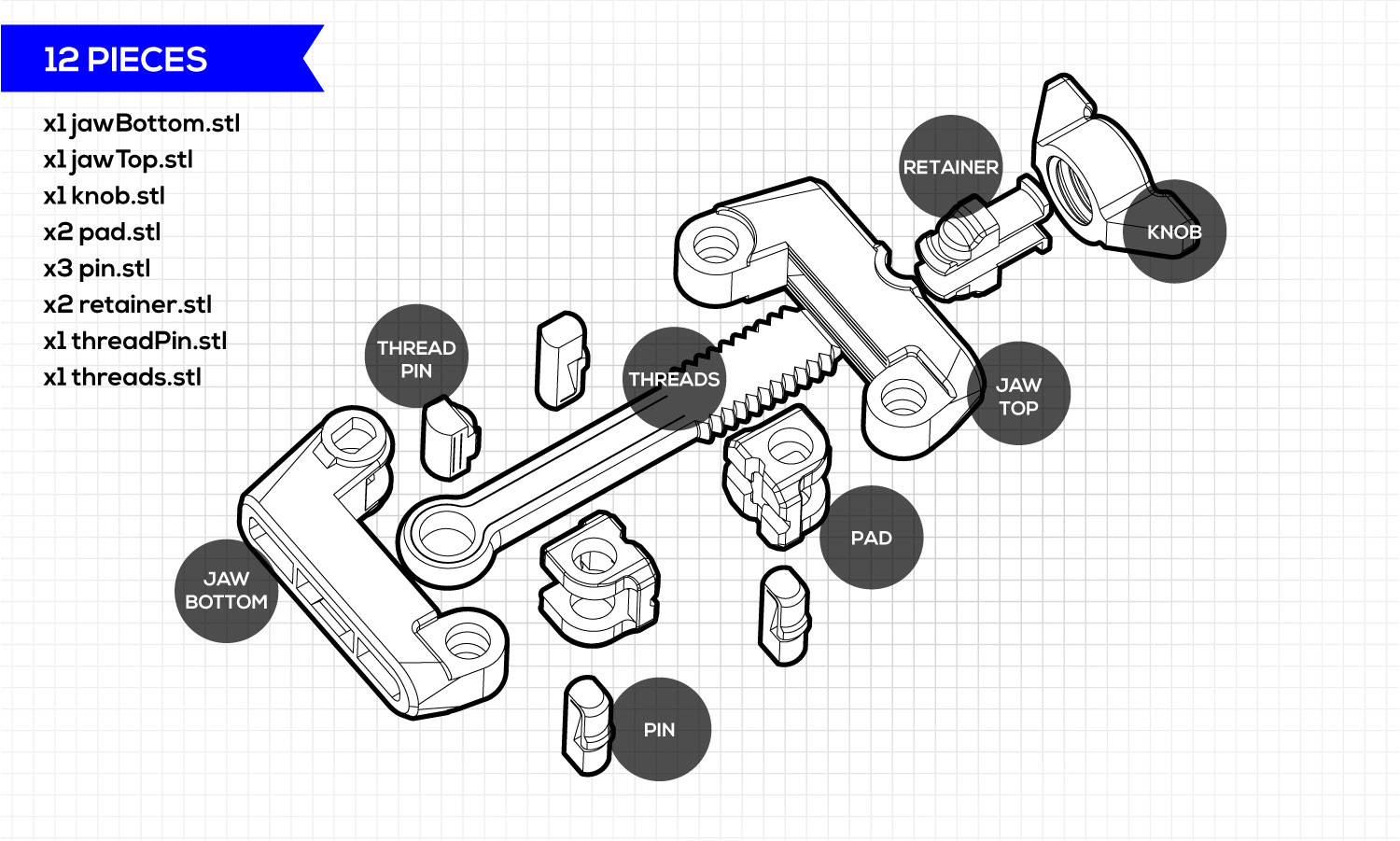 If this clamp seems useful to you consider downloading my upgraded version. It has more reinforcement and a smoother turning thread.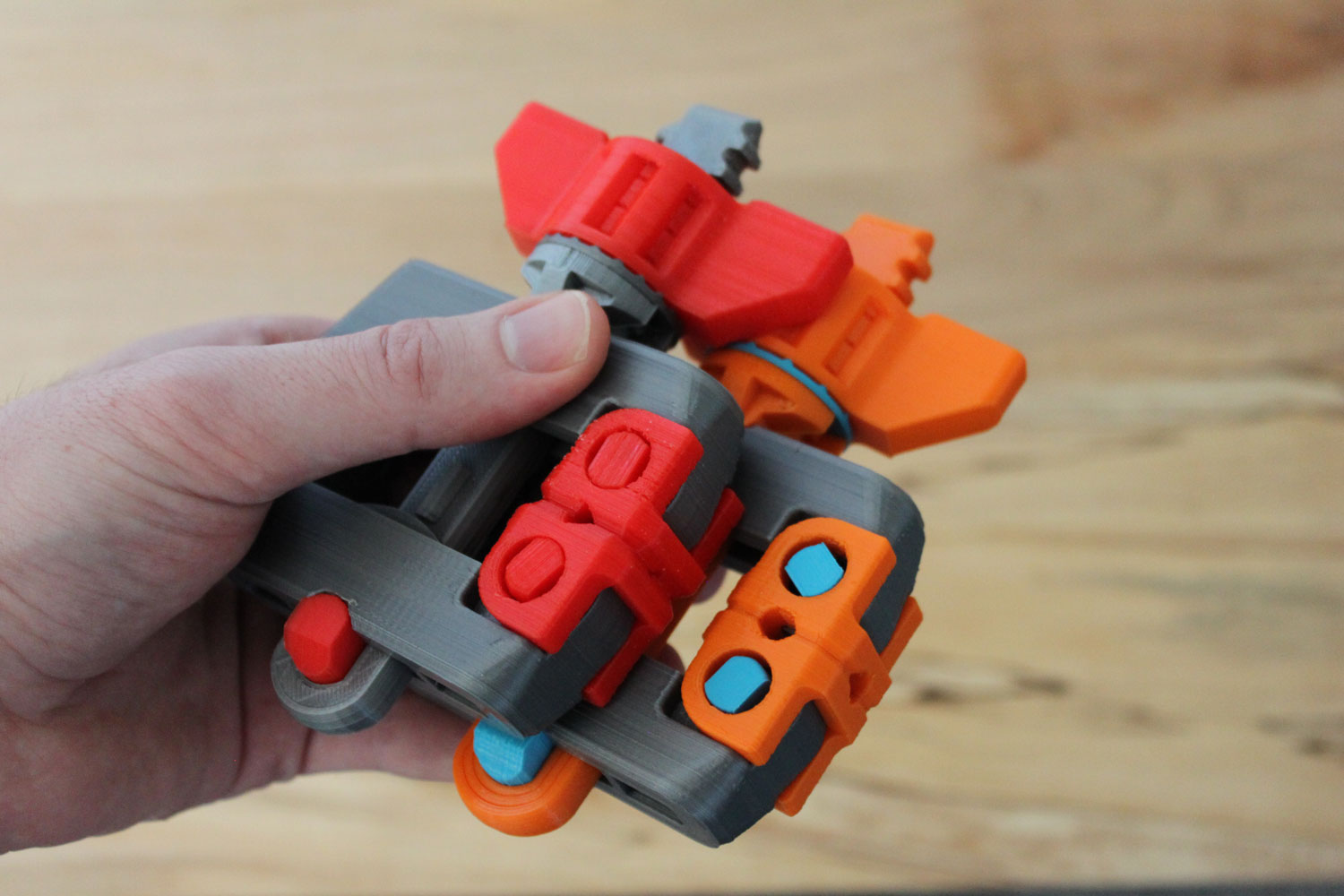 I also have additional grip pad designs available for $3. They work with both the free and upgrade clamp versions.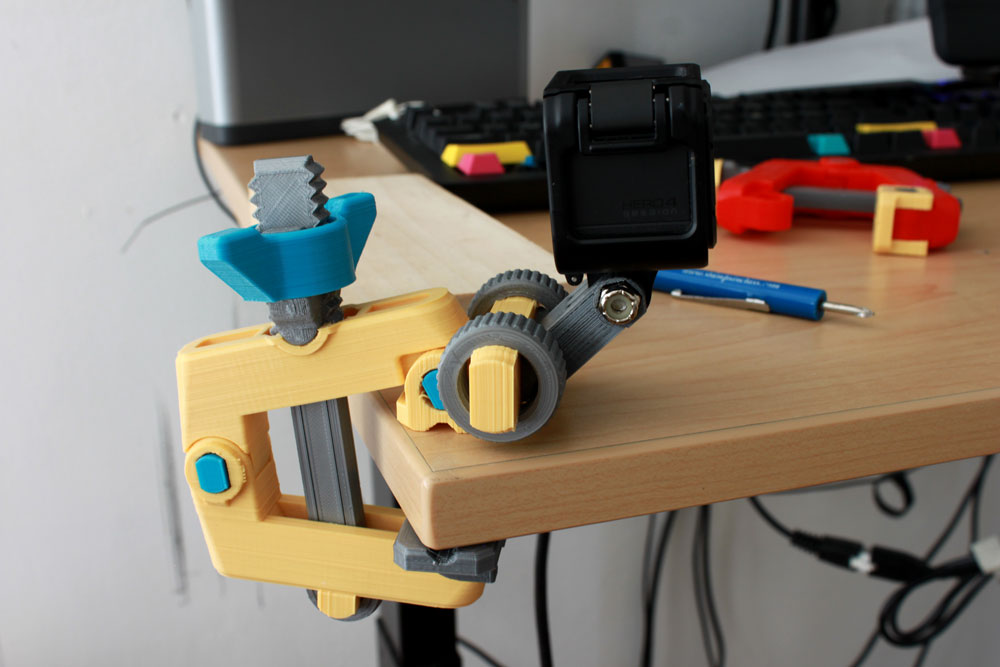 You can also find my process for designing this thing here.