Led Light for Extruder
by Perinski
Aug 23, 2019
Contents
Tags
License
Give a Shout Out
If you print this Thing and display it in public proudly give attribution by printing and displaying this tag.
Print Thing Tag
Summary
Led Light for Extruder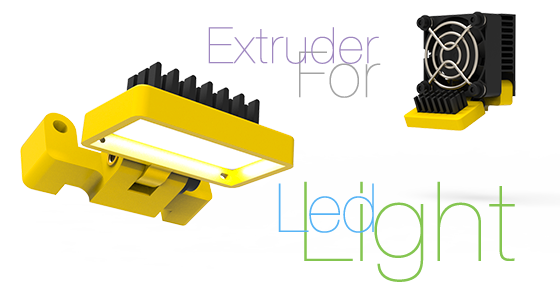 For Cob-Led C-3216
See also Led Light for 3D printer - https://www.thingiverse.com/thing:3819318
The Marlin firmware has the ability to control LED light through PWM (smoothly change the brightness), for this you need a mosfet or module. The links are below.
Links to used components:
Links to used tools:
My some other things: