Filament Runout Sensor v2
by Perinski
Sep 12, 2019
Contents
Tags
License
Give a Shout Out
If you print this Thing and display it in public proudly give attribution by printing and displaying this tag.
Print Thing Tag
Summary
Filament Runout Sensor v2
I want to remind that the models were created for processing (grinding, sometimes repainting, etc.)
See the video for details: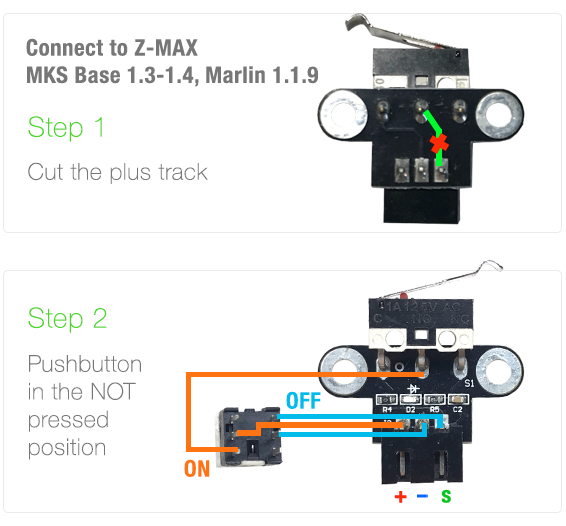 I connected the sensor to the ZMAX axis as follows: from left to right: plus, minus, and signal. The button in the depressed state should close the "minus" and "signal" while unlocking the "plus", for this it was necessary to cut the "plus" track and connect the buttons that are closed to the button contacts.
Links to used components:
Links to used tools:
My some other things: